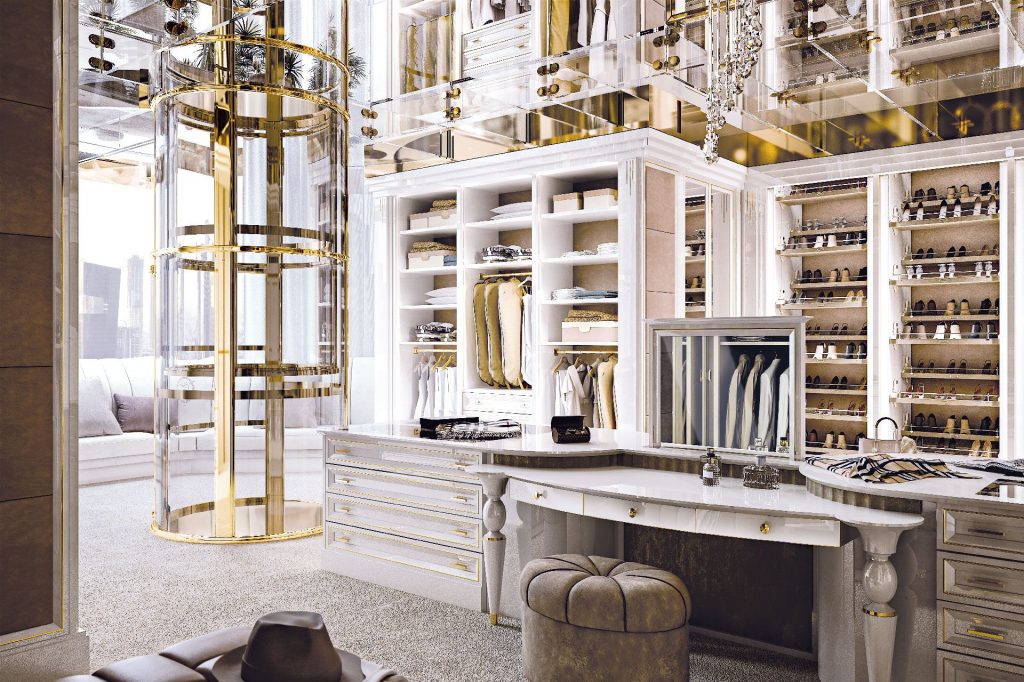 Walk in 🕴️ wardrobes 👗 that will blow 🌬️you away
5 Walk in wardrobe designs to consider for your home
With a new decade just around the corner and an ever-growing need for MORE, we decided it was about time we wrote a little something about walk in wardrobes. Specifically, five walk in wardrobe designs used by REAL people that we just adore. With Prime Building Projects, your wardrobe dreams can become a reality. Whether that includes personalised 'His' and 'Hers' splits, an entire shoe shelf or a spinning chandelier, why not?!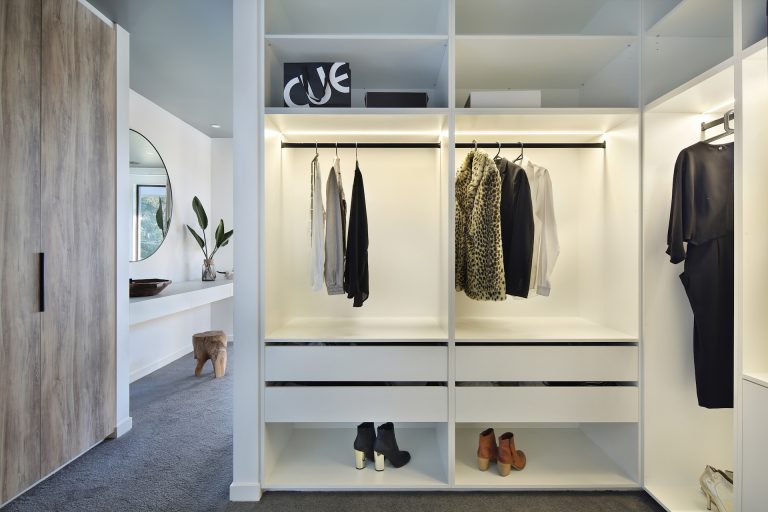 Let's face it, wardrobes can be a place of minimal thought. A pile of stuffed in clothes, odd bits and whatever else is crammed in before the guests arrive. Well in the lead up to a new year, there is no better time to spring clean your wardrobe and create a place of relaxation, where it is easy to find your outfit of the day!
Well many others around the world spend hundreds of thousands possibly millions on walk in wardrobes alone. It all comes down to your choice of luxury and budget in the end right…
Mind Blowing Walk In Wardrobes
1.0 The boujee walk-in wardrobe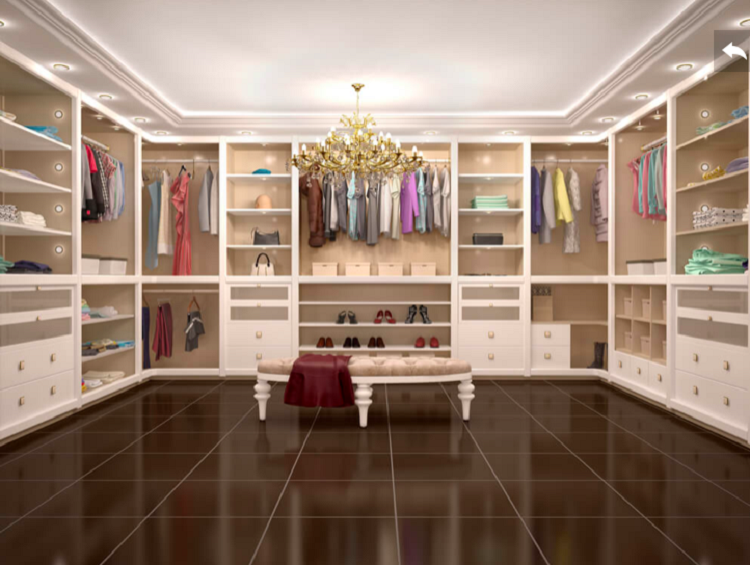 It is everything you imagine when the phrase 'walk-in wardrobe' is uttered. It is large, luxurious and just straight up over the top glamour. Large walk-in wardrobes can be as big as an ordinary house's living room. While it may be out of reach for most of us, some country homes or big suburban homes may have the space for such extravagance. Key features often include accent lighting, chandeliers, couches and even a mini bar (because why not?!).
2.0 The boss business man walk-in wardrobe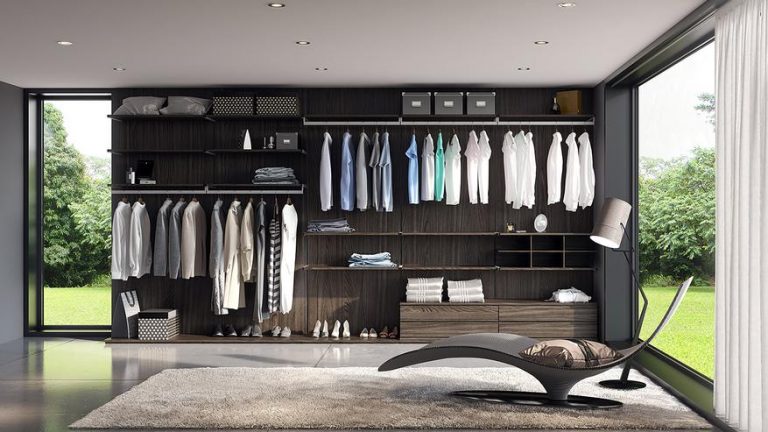 2.1 The Business Woman Walkin Wardrobe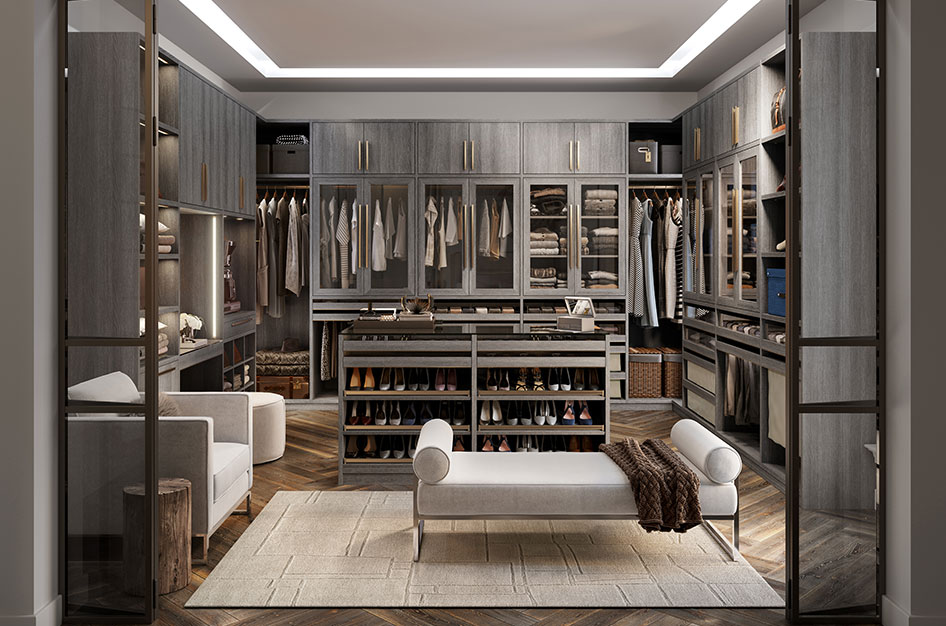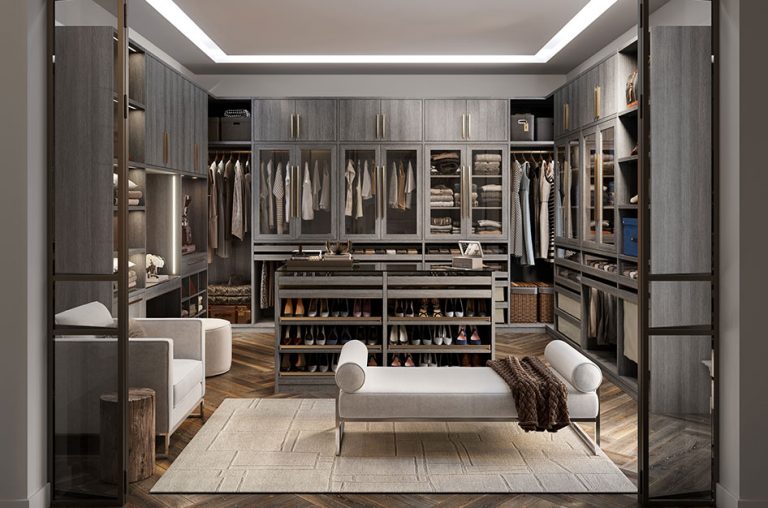 The business walk-in wardrobe is what every boss business man or woman needs! Space and more space tailored with the finishing touhes of class. Throw in some led downlights so you can make your way around your master piece. The business walk-in wardrobe covers everything you could needs it has a specific space for your business suits, shirts, pants, socks, belts, cuff links, ties, watches, cigars and fine whiksy.
3.0 The OCD's walk-in wardrobe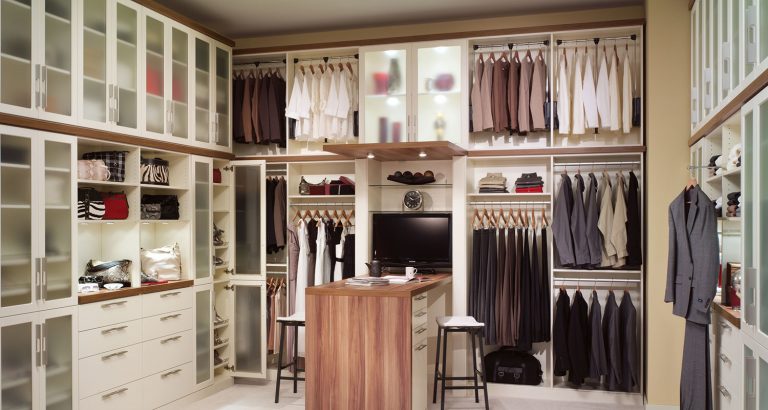 Apologies to our, er, more organised readers but the OCD walk-in is inspired by all things organisational! Within this wardrobe design one will find a place for absolutely everything. Underwear drawer – check. Shoe slots – check. Evening wear rack – check. Everyday wear – you betcha. The great part about this is that it takes the stress out of scrambling around for your favourite jeans or endless searching for that jacket you swear you did not throw out. Have to have a tv in the middle to keep up to date with the morning news.
4.0 The vanity walk-in wardrobe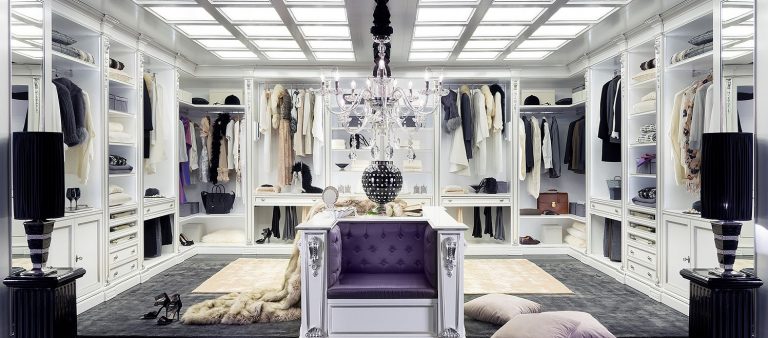 Inspired by, well, your image and making sure it is on point! Let's start with the queen's throne smack centre bang in the middle. This walk-in wardrobe is designed to allow for premium presentation of one's self. There will be a rather large mirror, a vanity bench for applying make-up or styling hair and there will be plenty of storage for all the essentials that come with prepping and primping for the day ahead! Why not invite all the girls over to get ready as well or maybe you have a make up crew remember it is 2020!
5.0 The luxe vibe walk-in wardrobe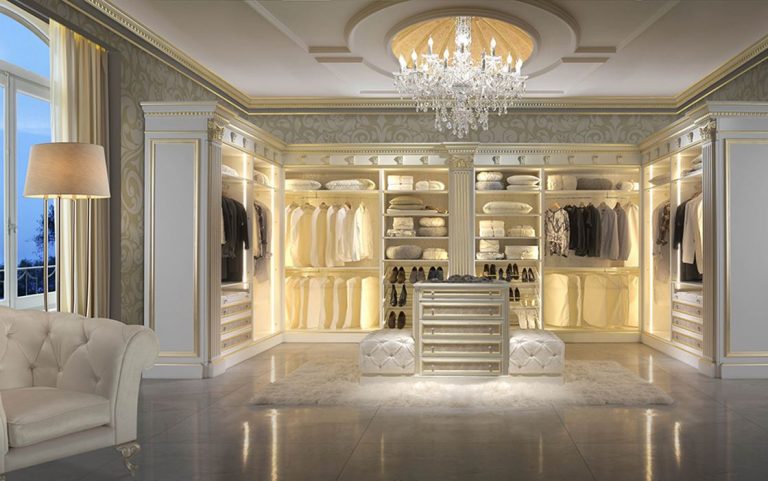 It literally feels as though you have stepped into one of Guess' stores or perhaps Gucci? But no, you have stepped inside an elegant walk-in wardrobe that features key elements like the 'lightbox effect.' Lighting can be an extremely valuable tool when it comes to walk-in wardrobe design, curating a mood and manipulating the size of a room. Showcase your beautiful shoes, clothes and accessories just like the image below by installing fluorescent or LED underlighting.
These five walk-in wardrobe designs stood out to us as both visually aesthetic and more importantly; practical! It is too easy to get carried away with the exciting glam details and as a result, forgetting the very important functionality considerations. 
If a new wardrobe is not on the cards, just yet, then consider the following few tips to make your own wardrobe feel bigger and better. 1) Throw out the stuff you do not actually want or really need, 2) incorporate proper lighting so to maximise efficiency, 3) mirrors are your friend – so use them, 4) shoe racks as a space saving tool, 4) keep it neat; fold, pile and hang, 5) minimal and practical furniture and 6) don't be afraid to label for optimal organisation! 
For those who are looking to talk walk-in wardrobe designs, prices and installation… please contact a friendly member of the Prime Building Projects team. We can help make your deepest design dreams a reality at an affordable and fair price. We guarantee only the finest workmanship and have helped many Australian's transform their spaces in a minimal amount of time. 
A Few More to Check Out…
MIB Walkin Wardrobe Boss Style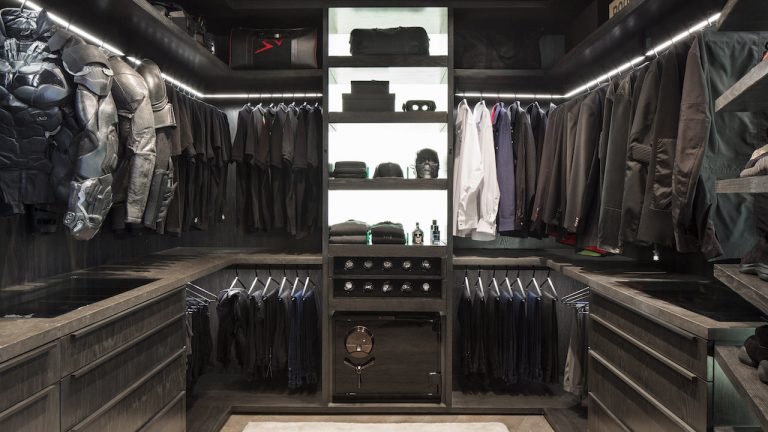 Womens Classy Day Out Walkin Wardrobe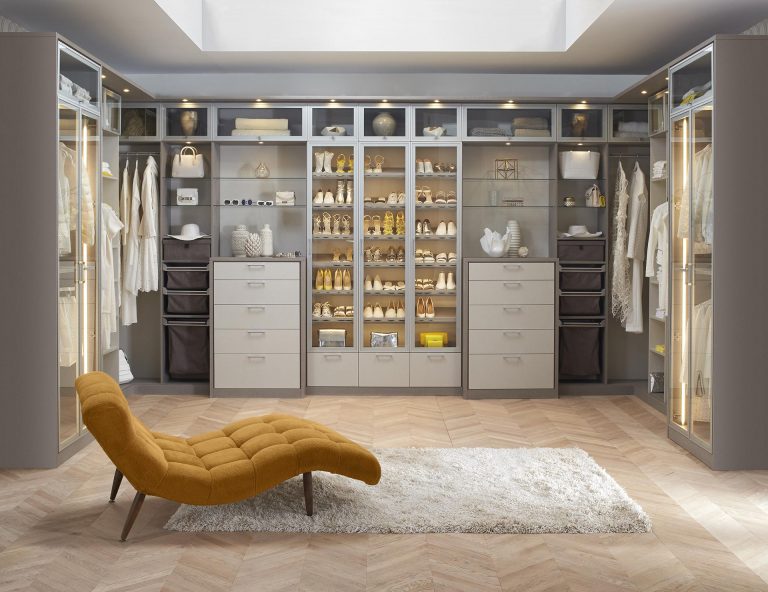 Hamptons Walkin Wardrobe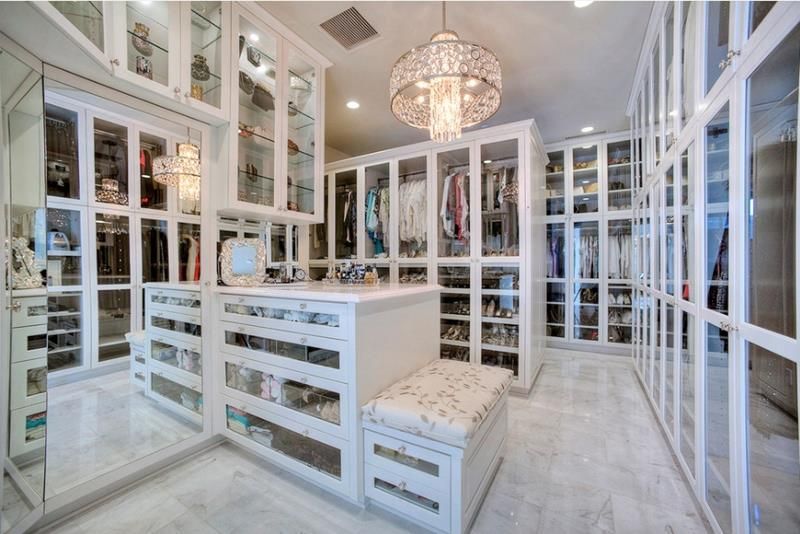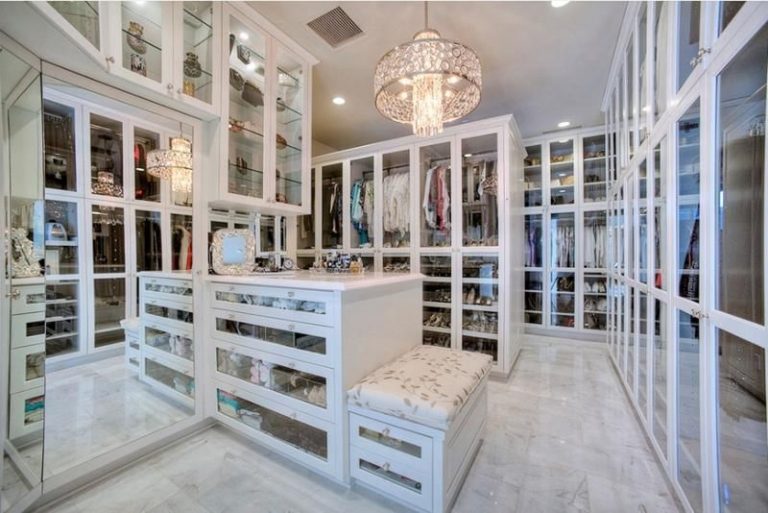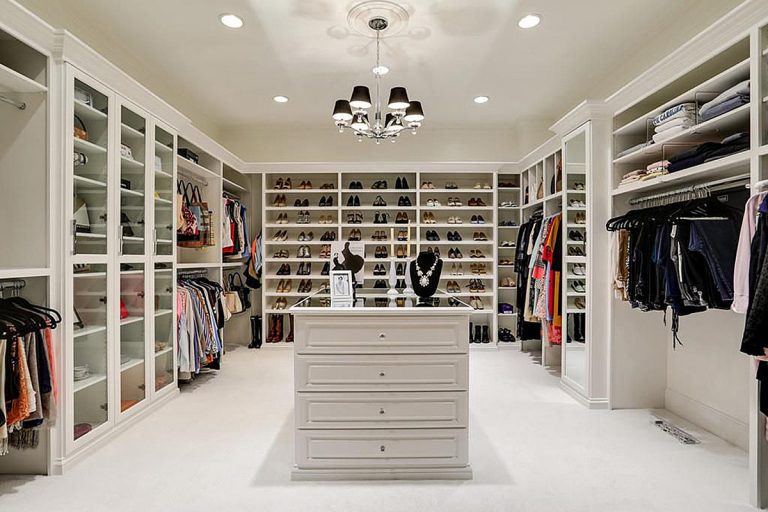 Marble Touches Walkin Wardrobe
Luxe Walkin Vibe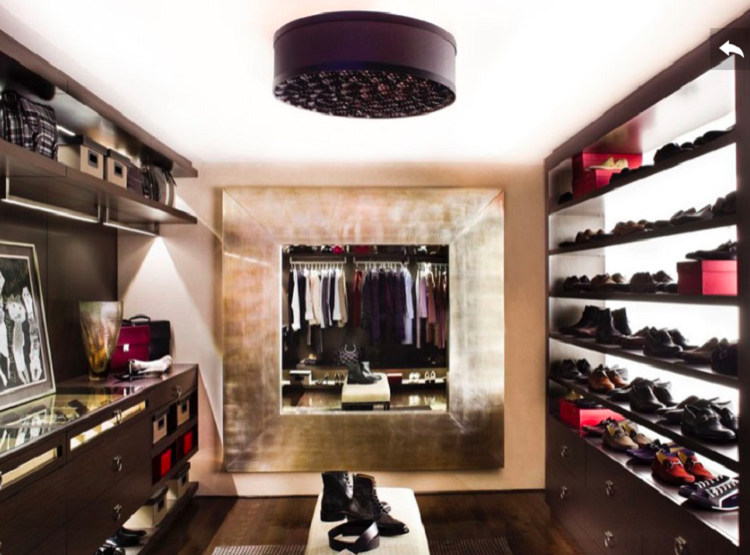 Simple and Classy Walkin Wardrobe