BRINGING YOUR IDEAS, VISONS AND DREAMS INTO REALITY.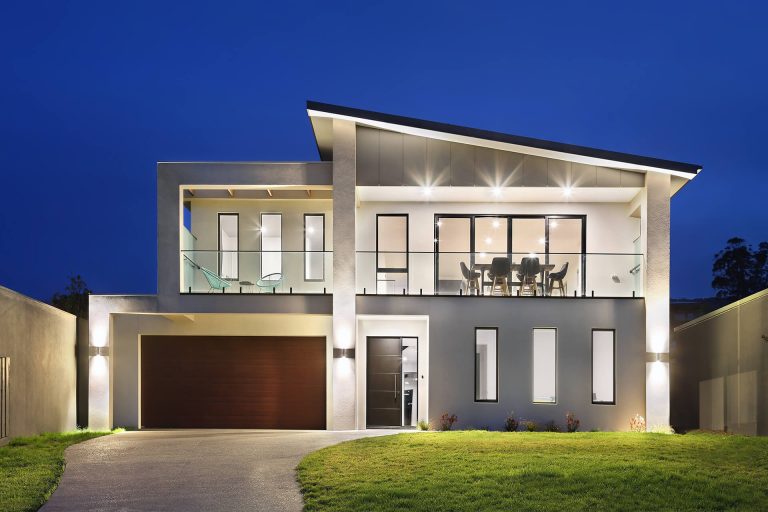 Architectural New Homes
Prime Building Projects specialises in producing state of the art, designed architectural homes that exceed our clients expectations. We cater our design plan to each individual client's desires and needs to create homes on par with what you would see within the pages of architectural digest. 
No job is too complex, too extravagant or too different. Our team of expert designers and builders work with you to bring your dream home to life. Our pristine reputation and vast client base is built on over 15 years of industry experience building architecturally stunning homes in Australia. 
See our most popular architectural home designs here…
Architectural
Modern Homes
Characterised by glass, steel, concrete and a dramatic curbside appearance. Prime Building Projects often works with clients to create an open floor plan, simple colour scheme (typically shades of white) and large window frames. 
More often than not, modern homes take on a square shape with flat roofs and high ceilings. However, modern architecture is open to interpretation and our team will be happy to float ideas with you. 
Architectural
Victorian Homes 
Victorian homes are built to be beautiful, dramatic and timeless, emerging during Queen Victoria's reign in the late 1800s. Comprised of steep roof pitches, huge ornate porches, ornate trims, eyebrow windows and at least two levels… Victorian homes are just stunning. 
An elaborate design, requiring precise planning and advanced workmanship like that of Prime Building Projects team. Get ready to steal the focus of any passer bys with this statement home.
Architectural
Cape Cod Homes
First established in 17th Century New England, the Cape Cod home is typically on the smaller side with a simple symmetric design. Characterised by a steep pitched roof, windows flanking the front door and an intimate yet comforting interior feel. 
We recommend this style for smaller families, providing both charm and comfort. 
Architectural
Greek Revival Homes
Greek revival homes first peaked in popularity during the beginning of the US' Civil War, its design symbolising democracy and triumph. Recognised by thick columns flanking the home's entrance along a wide porch. 
This striking design fits well in large estates, a popular option for those seeking indoor/outdoor living. Greek revival homes are typically comprised of wood, stucco, marble or stone.
Architectural
Ranch Homes
Ranch homes maximise on large open spaces, providing a simple design that operate on a no-frill simple design plan. Typically one story with low rooflines and an L or U shape layout. 
Minimalistic, open plan and reminiscent of 1950s California, a ranch home design suits the Australian climate perfectly. 
Architectural
Craftsman Homes
Craftsman homes evolved from Asian influences, using natural materials, symmetrical structures and overhanging eaves among wide front porches. You will often see handcrafted elements and bold colour schemes. 
Craftsman home are re-emerging in popularity, combining simple and honest design into today's finest architectural homes. 
Architectural
English Cottage Homes
English cottages are recognised as quaint, cozy and oh so charming. Perfect for rural Australia among nature but can be well designed to fit into suburbia. Typically small in size but large in heart. 
Usually featuring chimneys, decorative brickwork, arched doors with steeply pitched roofs. The interior lends itself to obscurely shaped rooms and a comforting atmosphere.  
Architectural
Pueblo Revival Homes
This ancient architectural design first began within the Pueblo Indian society around 750 AD. Re-emerging in the 20th century with smooth, earthy and geometric designs. Often comprised of concrete, stucco or mortar. 
Working well within a hot/dry climate like Australia, as the eco-friendly design lends itself to the elements. Often featuring flat roofs, wooden roof beams, large heavy doors and a blockish form. 
Architectural
Spanish Homes
Typically using stucco, adobe or stone facades, the Spanish home is uniform (often) with red roof tiles, light earthy colour schemes and arched front exterior porches. Small open windows are incorporated for wind access. 
A textbook feature of the Spanish home is a large interior courtyard with water features. Coloured tile accents are frequent and arched doorways. 
Architectural
Tudor Homes 
Combining mixed materials such as brick with stone or wood cladding, Tudor homes feature steeply pitched multi-gabled roofs and half-timber framing. Brown, cream and white colour schemes complement the tudor materials. 
Diamond pattern windows are common with arched doorways and wooden doors. Chimney pots are a popular addition. 
Whatever architectural home design you favour, Prime Building Projects, is trusted as the first choice in helping you turn your dream into a reality. Get in contact today to begin planning your architectural home!