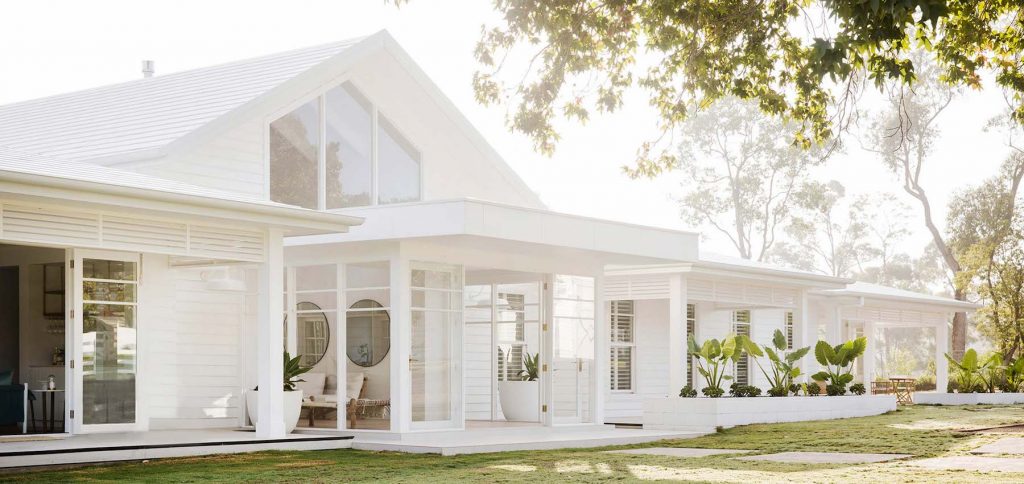 To Renovate or Not
The debate on whether to renovate your home or not is alive and well – particularly with the influx of popular TV shows centered around fixing your current home or buying a new house. There is Love it or List it, Property Brothers and Flip or Flop, just to name a few! While these shows have proven extremely popular, have they helped us settle the debate on whether or not to renovate? Let's discuss. 
If you are anything like the team at Prime Building Projects, you admitly have a soft spot for a good old fixer upper. We think the transformation from tired drag to modern luxury is like nothing else. One of the biggest rewards for us as a team, is seeing the look of awe on our client's faces after seeing their home (with all their most cherished memories) become everything they have ever wanted. 
With that being said, we also ADORE brand spanking new homes. Why? Picture a blank canvas, a completely untouched surface ready to be molded into whatever you desire. When building new homes we are able to guarantee EVERY wish is met for our clients. Whereas, renovating your home comes with pre existing obstacles that cannot always be overcome. For example, structural elements such as walls may not be able to be taken. 
A new home can include the exact floor layout you desire, you can choose every detail from the exterior brick to the kitchen cabinets. You are able to deck it out with the most modern fixtures, technology (like built in speakers throughout) and choose your room sizes. 
Looking for a sign on whether you should stay and renovate or walk away and buy new? Consider the following – 
Do you love the area you live in?
Are you surrounded by a beautiful nature reserve? Perhaps the beach is a mere 5 minute jog away (#goals). Or maybe you are blessed with some epic neighbours of whom you spend most Sundays enjoying a couple of cold ones. If this rings true, then we would say you have something worth fighting for! 
Our team of experts can help you transform your home into everything you have ever wanted and more! Whether that means ripping out the bathroom and replacing it with something more modern, adding an extension for your in-laws to live in or what have you. 
Your home renovation budget 
Like most things in life, it often comes down to money. More specifically what your budget is, how far you can push it and what exactly you want from your investment. Our team of experts can provide you with a quote for any kind of renovation, as well as a quote for building a new home. Similarly do you research on how much the home you might move into will cost. More often than not renovating your house can cost a lot less and add significant value to your home. 
Home Resale Value after renovation
We strongly recommend considering resale value when making improvements to your home, even if your plan is to stay long term. In other words, future-proof your home renovations. This means considering the timelessness of your enhancements and whether most people would like it. 
Fundamental future-proof renovations include the following;
Open-plan kitchen/living/dining areas 

Indoor-outdoor connection (alfresco living) 

At least one bath 

Insuluation 
Ultimately, the discussion around whether or not to renovate your home comes down to one opinion – your own. You know better than anyone what exactly you need, want and like. We encourage doing your own research, discussing your options with the bank, real estate agents and skilled builders like the team at Prime Building Projects. If you would like to find out more about whether renovating your house is the best option for you, please do not hesitate to reach out to a friendly member of our team. 
House Renovation FAQs 
How much does it cost to renovate a house? 
At Prime Building Projects we will provide you with a free estimate / quote, whether that is for your home, business or our showroom. 
Who can help with the design phase of my renovation project?
We can of course! Our skilled designers have a wealth of experience and knowledge in home design and improvement. We can have as little or as much involvement in your home renovation project as you wish. 
On average, how long will a home renovation take?
Naturally, the bigger the job the longer it will take to complete. That being said, it is hard to give an estimate without discussing the project. Get in touch with a member of our team to receive a FREE estimate / quote for your renovation project. 
If you enjoyed this article, check out our other recent upload on Things to Think About Before Extending your Home.